21 Mar

Why All Businesses Should Be Using Facebook's Messenger Ads

[ad_1]


In the years I spent as a salesperson, there was one thing my manager made sure sunk in: always make sure the customer knows you're there and available. This meant greeting the customer within ten seconds and asking how you could help them.

It's an effective strategy—but there isn't really a social media equivalent.
If users visit your Page, great—they may see (and ignore) your CTA to contact you, shop, or learn more. There isn't really a way to greet them and welcome them, and to start a conversation. That's why Facebook Messenger Ads are so important.
Facebook Messenger Ads focus on generating conversation between you and relevant audience members. In this post, we're going to take a closer look at what they are, why businesses should be using them, and how to create them.
What Are Facebook's Messenger Ads?
There are two different types of Facebook Messenger Ads: destination messenger ads, and sponsored messages. Both are designed to start or continue conversations with users. Facebook is also testing another type of Messenger Ads that will work like Newsfeed style ads.
Destination Messenger Ads show up in the Newsfeed like regular ads, with the objective being to get users to contact you through Messenger. The CTA will read "Send Message," and when users click it, it will take them from their Facebook newsfeed to an open message with you. This type of ad focuses on Messenger as the destination and an objective.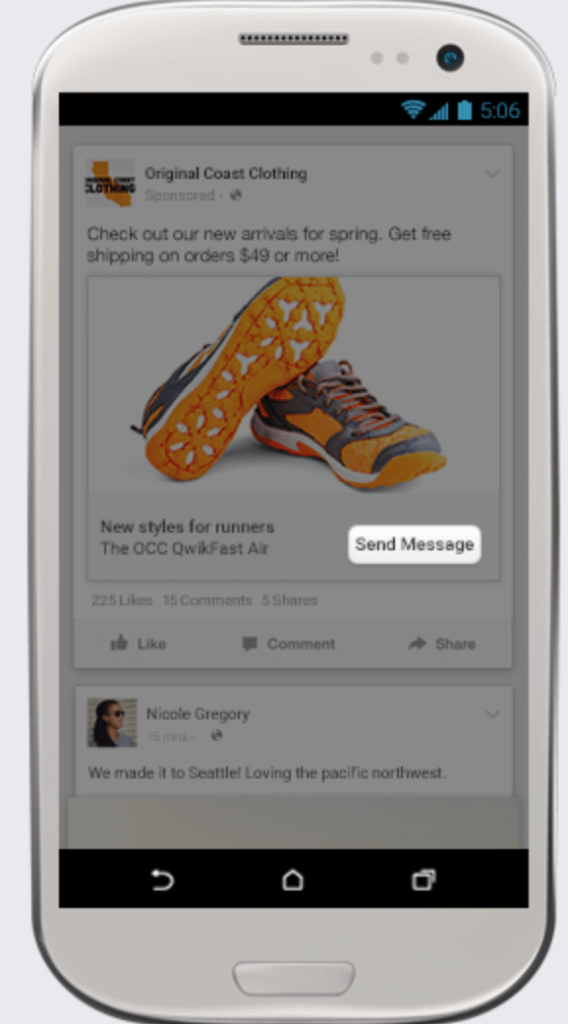 Facebook's Sponsored Messages are part of Facebook's chatbot program, and will allow you to deliver messages right to users' inboxes, increasing the chance they'll read the whole message. This can also help drive the conversation, and with pointed messages like "Don't forget to use our coupon code!" you can drive more sales, too.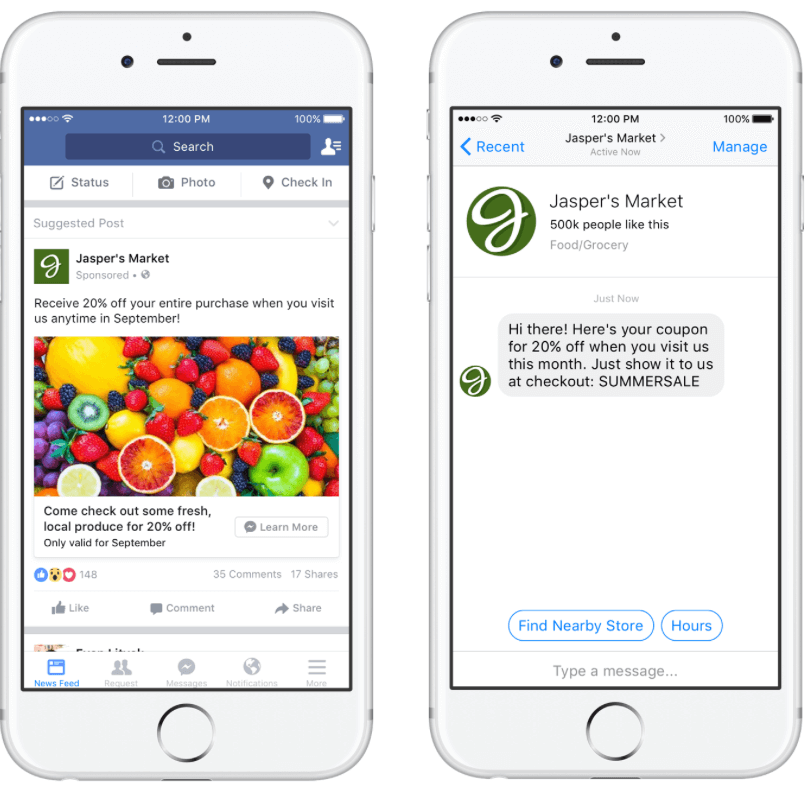 Finally, Facebook is now testing a new type of ad that will utilize Facebook Messenger as the placement for the ad. These ads will appear in a carousel-style display underneath your most recent messages in the Messenger App.
As of now, it seems like we will only be able to target users who have already messaged us on Messenger with these ads; this will lessen their reach slightly. This ad type is brand new, so we probably won't get access for a little while, but it's something to keep an eye on.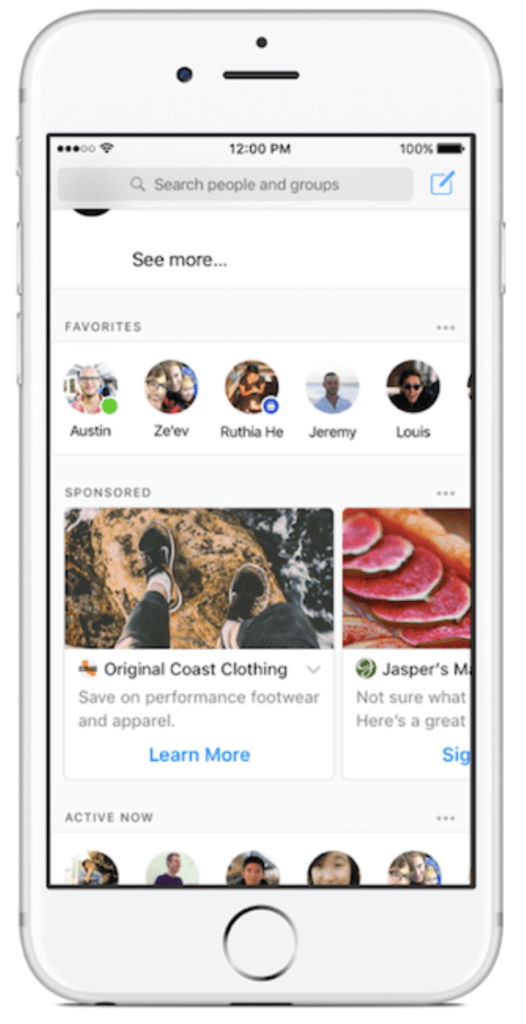 The Unique Benefits of Messenger Ads
The emphasis of both types of ads is on generating or extending the conversation with your customers. While we distribute mass messages with relative ease, the personal touch of social media can sometimes be lacking. Opening actual private conversations with interested users gives you the chance to provide a more personalized customer service experience. You can answer their questions more thoroughly and start to build a stronger relationship.
And here's the thing. Thanks to Facebook's chatbots and/or your talented customer service team, these ads can let you pull customers into conversations where you start to sell them things. It's actually possible now for chatbots to complete a sale from start to finish– even accepting payments– without ever leaving Messenger.
It's easy to forget about the "social" aspect of social media. If we want to build great relationships, we need to offer methods for our customers to talk to us directly. These ads are a great way to do that, encouraging users to reach out instead of just hoping that they will. It lets users know that you're responsive and ready and you actively want to hear from them.
Newsfeed Placements vs. Messenger Placements
Newsfeed placements for messenger destination ads are currently more wildly available. Since you can target cold traffic with messenger ads in newsfeed placements (but you can only target users who have already messed you with Sponsored Messages), the Newsfeed messenger ads—as of now—will likely have more benefits.
Sponsored messages are brand new and rolling out gradually, so it will be interesting to see the kind of effect that they have.
Consider the use cases: being able to target users who have viewed specific pages of your site (with some help from Pixel Caffeine) encouraging them to ask questions through Messenger could drive so many conversions by giving you the chance to clear up any questions they have.
How to Create Destination Messenger Ads
You can create Newsfeed Ads that have the CTA to "send Message" just like you'd create any other type of ads.
Both the Ads Manager and Power Editor have the feature. Note that while you can run local awareness campaigns on Instagram, you cannot use the CTA "Send Message," so I heavily recommend only running this particular campaign on Facebook Ads with the Newsfeed placement. You'll want your copy and images customized to focus on this.
Right now, the only type of ad objective you can choose for "Send Message" ads is Local Awareness; even brand awareness doesn't give you the option for this CTA.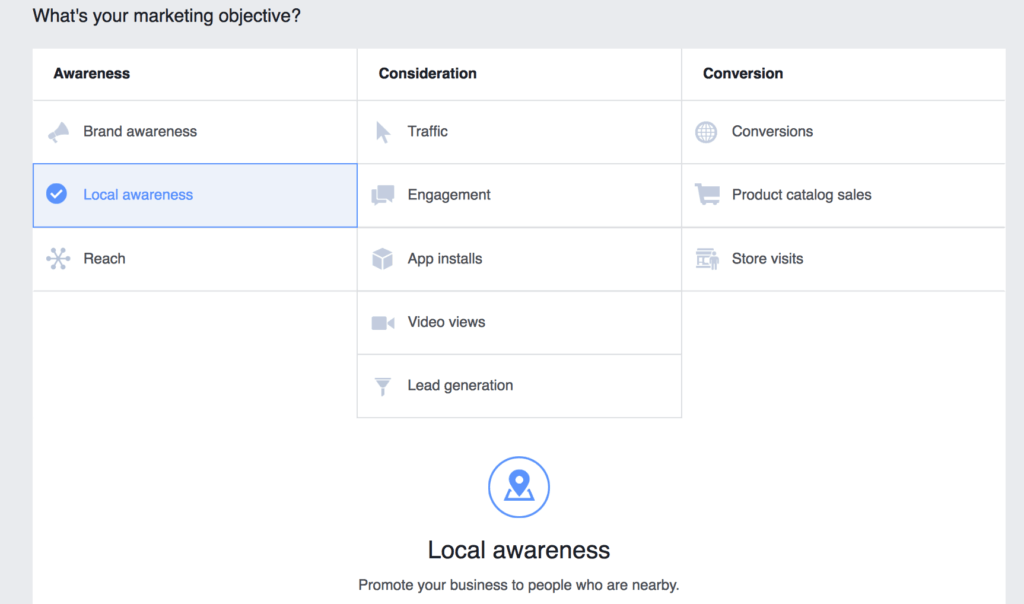 Local Awareness campaigns still give you the option to choose some basic targeting criteria, but not a lot.
You'll be able to set an age range and gender. You'll also be able to choose a geographical region to target, where you can target a certain radius around your business; this radius can be anything from 3-50 miles. These targeting options are severely limited compared to most other types of Facebook Ads, but they still let you reach a local audience and potential cold traffic.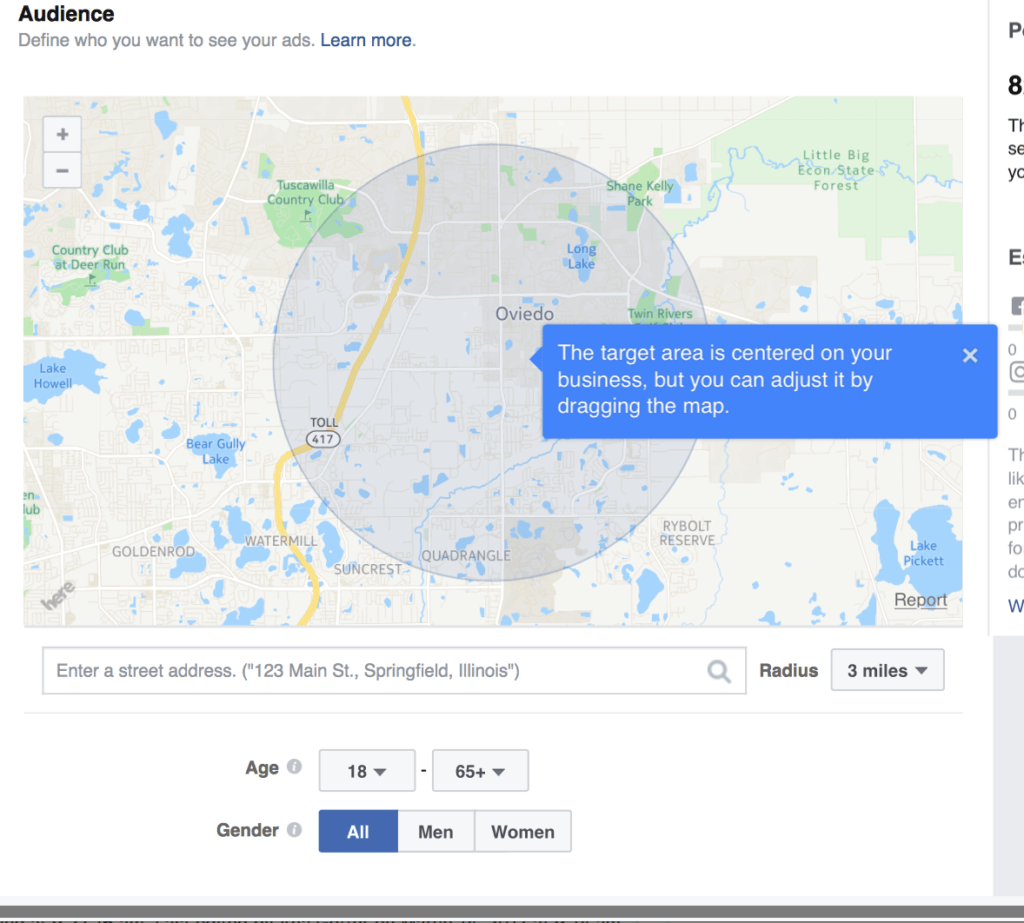 The only other difference from typical campaigns will be to choose the "Send Message" CTA.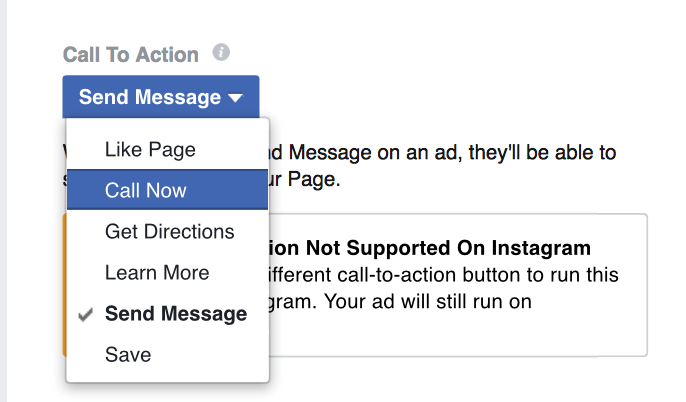 Finally, preview the ad and make sure it's a perfect fit.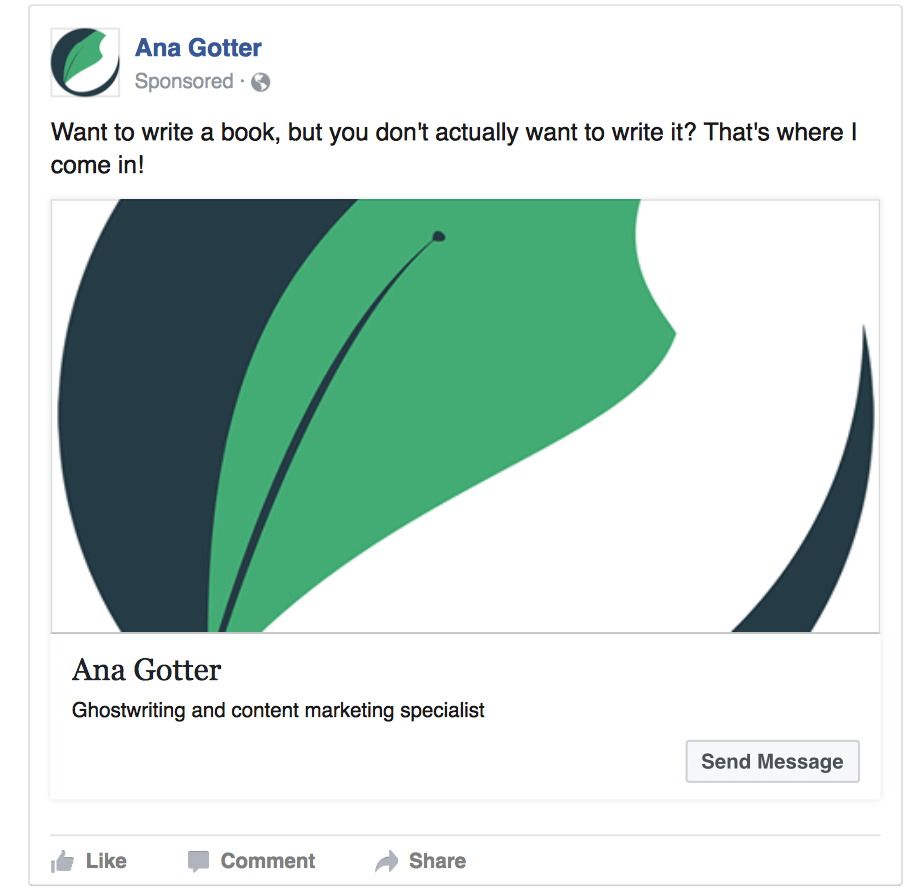 How to Created Sponsored Messages Ads
If you have the feature available to you, you can create Sponsored Message Ads through Power Editor, Ads Creator, or the API. You must choose either the Traffic or Website Conversions objectives.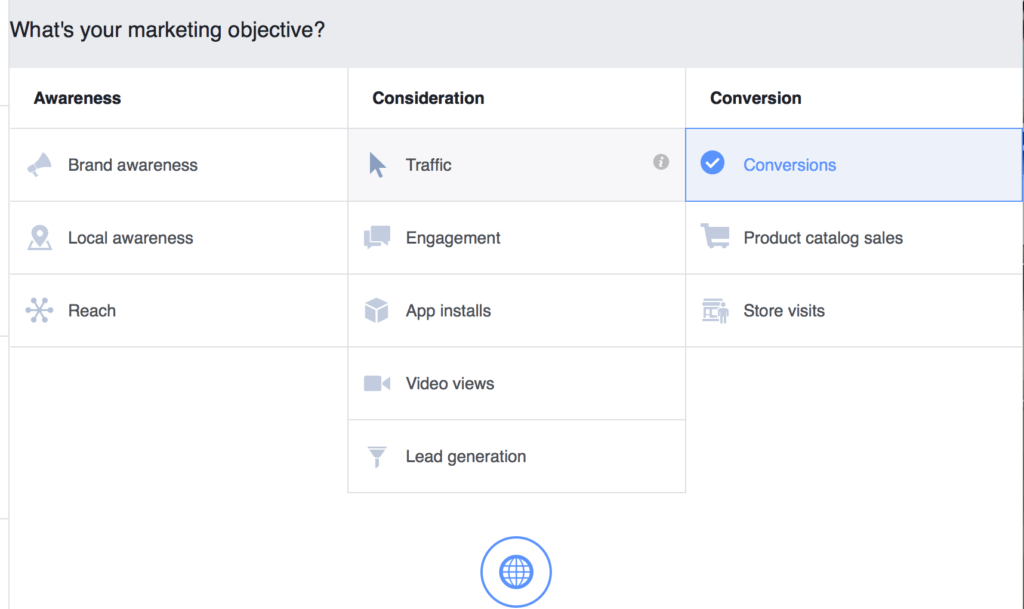 You'll need to create a custom audience that is made up of only users who have engaged with you in the past. Hit "Create New" under the custom audience option.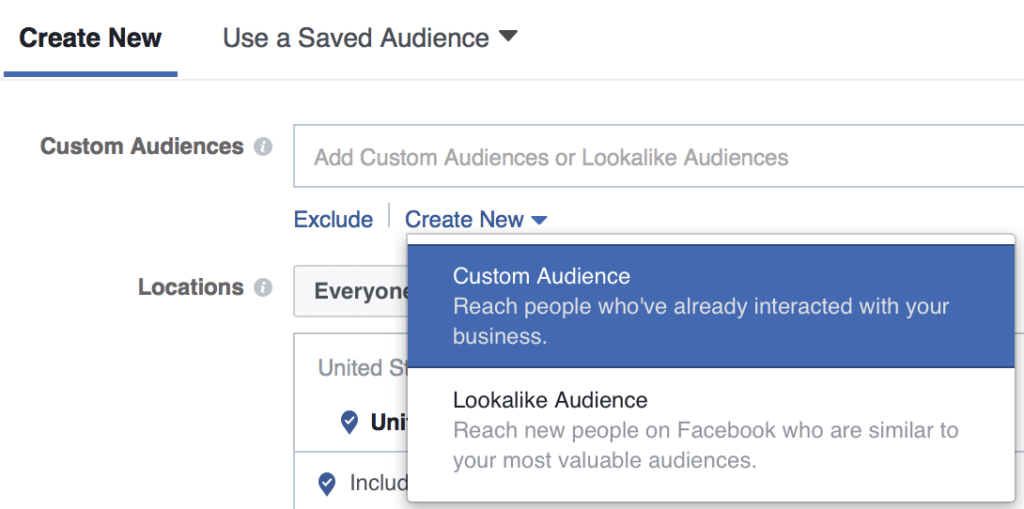 Choose to create your audience off of "Engagement on Facebook."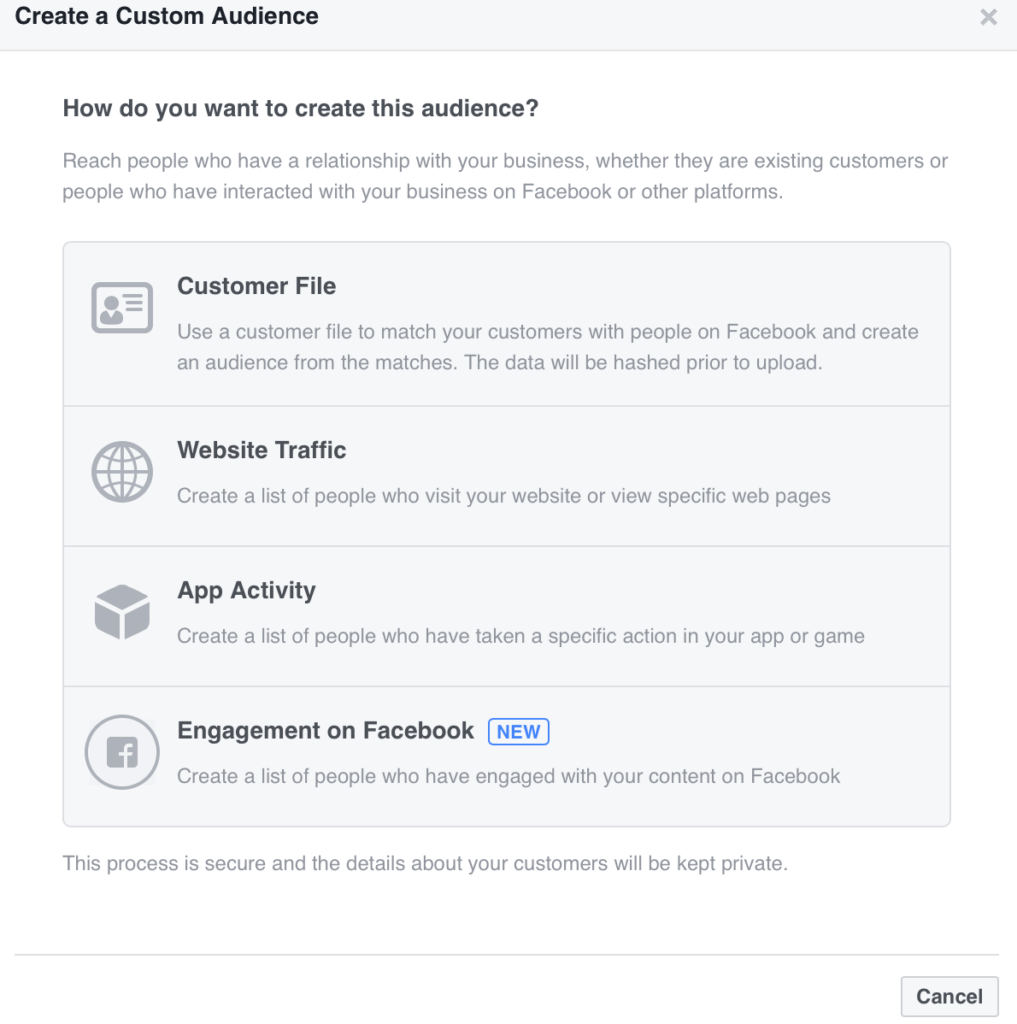 Select "Page."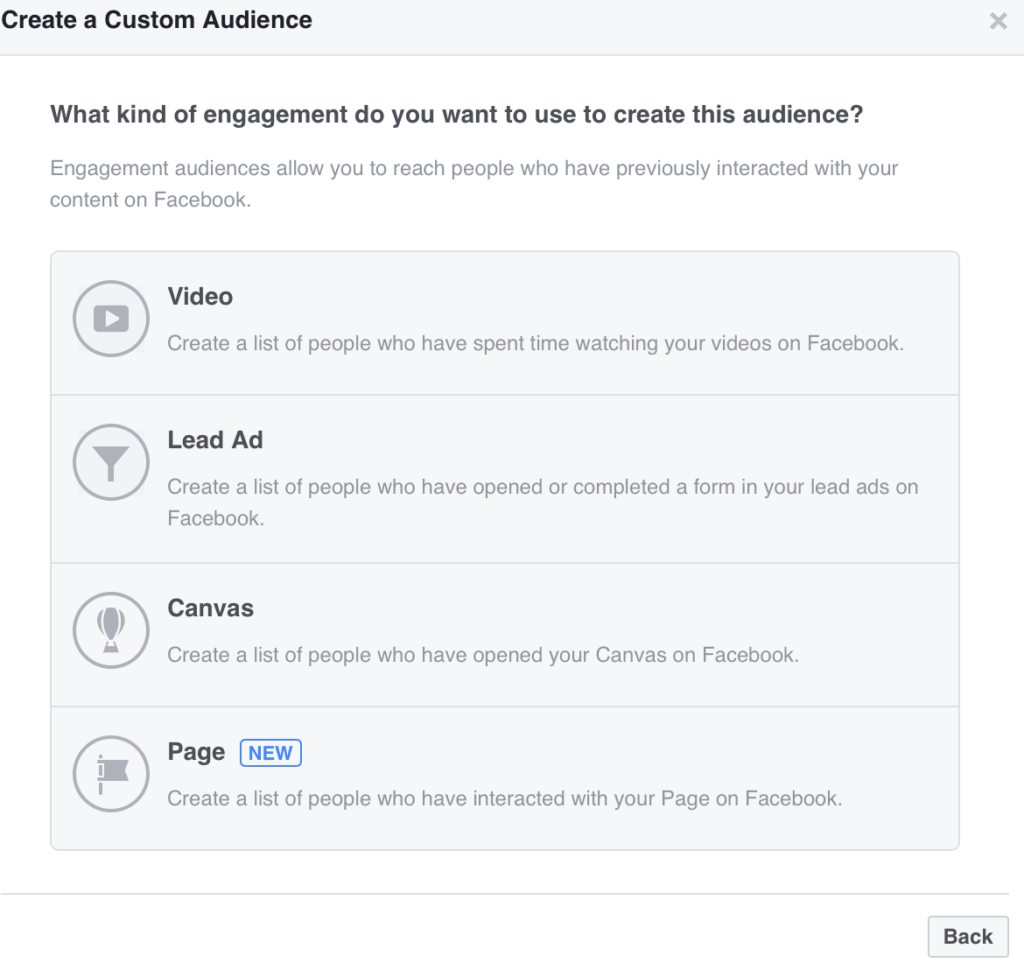 And then choose to create the audience from "people who sent a message to your Page." You can target users who have sent your Page a message within custom time ranges, like within the past month or year.

For placement, you'll choose the Messenger placement. Again: not everyone has this yet.
After this, you'll continue to create the ad as you normally would, though you can only choose one single image.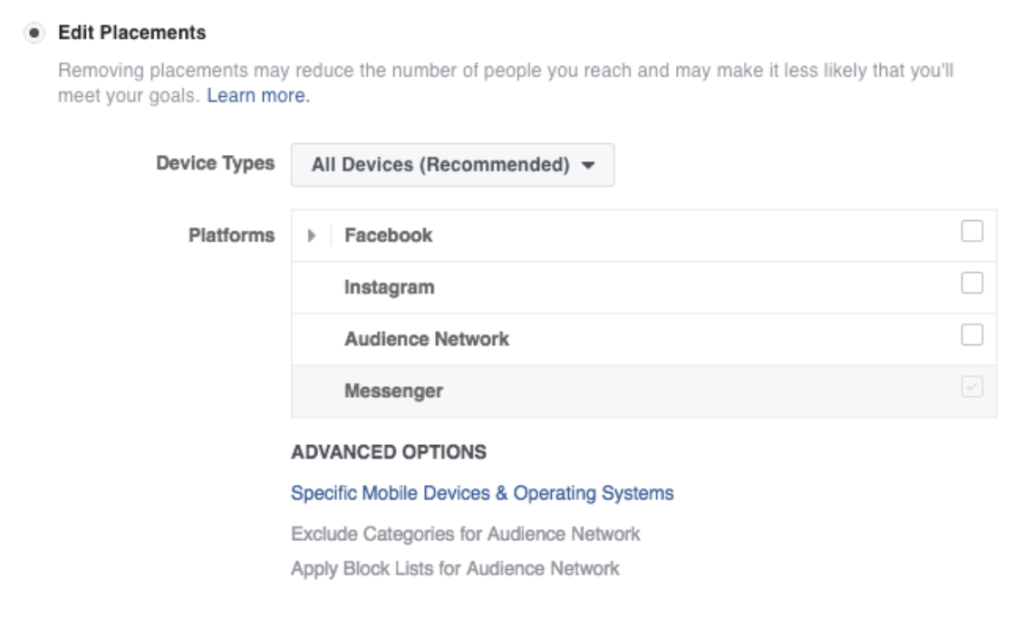 Final Thoughts
Relationship building is much harder to do online than it is when you have customers coming into your store regularly; you don't have salespersons on staff to greet them immediately and start fostering relationships that lead to loyalty and eventually advocacy.
While social media has been a great way to bridge the gap between online businesses and customers, public interactions still don't always have the same effect as a one-on-one conversation. That's what makes Messenger Ads so important, both for placements and sponsored messages.
You're either generating a conversation or encouraging users to continue learning about your brand's content -after you've started one. This can mean driving sales through Messenger selling, and this can be done quickly and efficiently.
Both of these ad types can help foster more lasting, loyal relationships with your followers, turning followers into clients and clients into fans.
What do you think? Have you used or seen either type of Messenger Ads? How have they worked for you? Leave us a comment and let us know what you think!
[ad_2]

Source link







Social Media Agency, Social Media, Digital Marketing, Digital Marketing Agency, Search Engine Marketing, SEO, digital marketing agency dubai, video content marketing, crossfit marketing dubai, video marketing dubai, digital marketing agency abu dhabi, facebook marketing dubai, facebook marketing abu dhabi, digital marketing agencies in dubai, social media agency, content marketing dubai, content strategy dubai, branding dubai