09 Jun

SEO Optimized Blog Writing – Part 1 of 3
SEO Optimized Blog Writing
Part 1 | Research
Perhaps the most crucial aspect of blog writing is researching a topic of interest in your niche/area of interest. We like to divide blog writing into three key stages, the first of which consists of researching the topic and conducting a keyword audit to focus on keywords that would be lucrative to rank for over a long period of time.
Key Steps to SEO Optimized Blog Writing Research
Topic Building Strategies
Keyword Research
Digital Asset Survey
Trending Topic Identification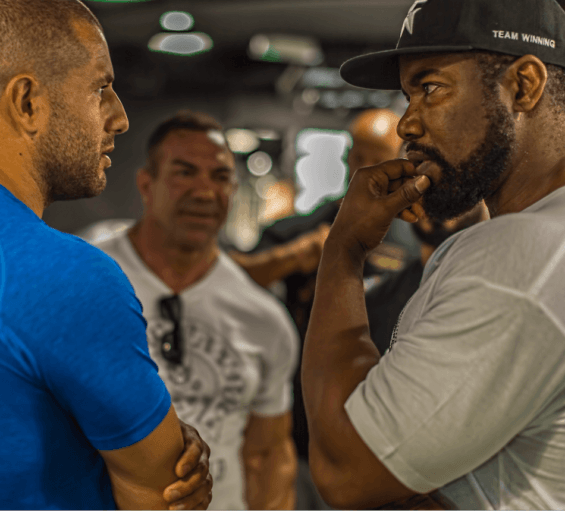 Photo Taken by 10 Forward, featuring Turkish MMA Fighter Gökhan Sakki and Actor/MMA Star Micheal Jai White
Topic Building Strategies that actually WORK for

SEO Blog Writing
When you stop to consider it, SEO Optimized blog writing is kind of like adding to a conversation, unless you are writing about a particularly specialized niche topic, the chances are your aim is to answer questions that potential customers may be asking. This is an important piece of your online sales funnel, introducing potential customers to your website and brand from a position of knowledge can help to enhance conversion rates. Given that the chances are that a conversation in your niche is pre-existing, there are several free tools that you can use to help build your understanding of what exactly is being asked. Of course all blog posts should be accompanied by great content, this might be a shameless plug but if you are looking for an awesome content marketing agency in Dubai then consider 10 Forward!
A couple of our favourite FREE resources to find topics for SEO Blog Writing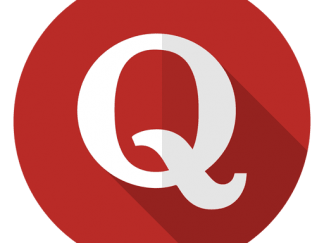 Quora is probably the most popular question and answer website in the world. In your search for topics for SEO Optimized Blog Writing, here is where you will find hundreds of thousands of questions asked by people in almost every single category, business, niche you can imagine. Sign up for an account and use it to search for keywords related to your niche, then you can find the most popular questions in this niche by searching by most viewed/discussed questions and use these to inform your SEO Optimized Blog Writing.

Google Trends
Another powerhouse, Google Trends is perhaps the most powerful indicator of global conversation and search patterns. Providing you with almost real-time data on the search terms by country, territory and even by city, this is a tool you can use to determine if the topics you have found are being discussed at the local level by the people you most want to reach, potential customers! As a tool for SEO Optimized Blog Writing, it is hard to find any website or service that even comes close to Google Trends!
Identifying Keywords & Long Tail Keywords for SEO Optimized Blog Writing
When you have settled on a topic that is being discussed, it is time to conduct some keyword research. Keyword research has several elements which you should factor into your rumination, these include competitiveness, long-tail vs regular keywords and permutations. There are a lot of tools that are available to you in this undertaking, the best of which are provided by the major search engines themselves. Your understanding of keyword research should rest on the fact that most of the internet uses two search engines, Google and Bing. Yahoo fans should note that Yahoo search has been powered by Bing since 2015!
The principal tools for keyword research include:
Google Keyword Planner (https://adwords.google.com/ko/KeywordPlanner)
Bing Keyword Planner (https://www.bing.com/toolbox/keywords)
Other useful tools you might like include:
SMALLSEOTOOLS RELATED KEYWORD FINDER
Don't miss the next part of our SEO Optimized Blog Writing blog post where we will cover the rules to follow for WRITING blog posts!
SURVEYING DIGITAL ASSETS
After you have conducted keyword research and identified the topic you wish to write about in your particular niche, you should conduct a digital asset survey, think of this as a tool box which you can use to add gravitas and authority to your article. Given that the key requirement (which you will find out about in part 2 of this guide) for SEO Optimized blog posts is that they should have at least one or two high authority outbound links and a couple of internal ones. You can also use things like Facebook post embeds, Instagram embeds, Youtube Embeds and Tweets to help create a post that is fully optimized. When searching for these assets, be sure to find the most popular and engaging content in that particular niche, think about what subjects might be related to it also or if there is a youtube video for example that expands in depth on a point that you have merely glanced over.