02 Feb

Here is How The best Instagram Scheduler just Got Better!

Since the early days of Instagram, a lot of people have struggled with a platform that really was not geared towards making it easy for agencies. Unlike other social media platforms, Instagram has very strict controls over it's APIs, something that only got more serious after the recent Cambridge Analytica debacle severely impaired it's parent company's Facebook public image. The expected appeasement of public demands to control data came quickly, with a whole host of features taken off line and becoming inaccessible for users of Instagram's API, this has had a massive impact across multiple industries.

1) Completely revised and optimized platform on which Onlypult is developed. It will allow to develop and implement new features much faster.

2) Several types of posting (single post, carousel, Stories) unified in one multiposting form which allows creating posts much quicker.

3) Video multiposting and video posting to Stories.

4) Revised Calendar. We have converted it in a tool for displaying the list of posts. Now you can see your scheduled posts, empty and scheduled Planner slots as well as select time and schedule a post of any type.

5) Revised Planner. Now you can use it for all social networks, all types of posts (single photo, gallery, stories), and all types of media files (photo and video). We have also simplified the Planner settings.

6) Improved photo editor. Now it has the following features: resizing and cropping, 60 filters, image correction and improvement, blurred focus effect, drawing over the image, adding frames, texts, emojis, and other stickers.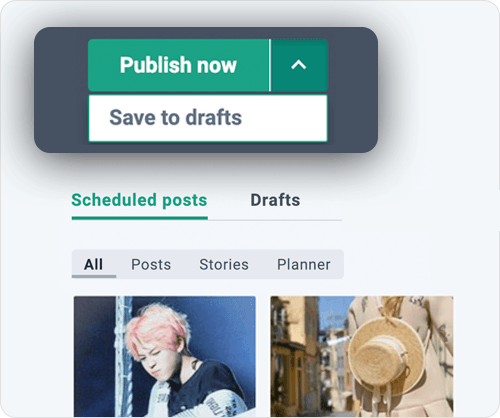 8) "Publish now" feature.
9) Revised interface and functionality of the Analytics. We have also added the custom date ranging, and several default time ranges.