22 Dec

Choosing the fastest Website Hosting Company for the UAE
3 reasons why it's so important to choose a good website hosting provider..
We all know its not one of the most fun things to think about but choosing the right website hosting company can make all the difference in an increasingly competitive digital landscape. In fact, there are some decisions that can effectively hamstring your plans to use your website as a vehicle to grow your business or develop awareness.
Fundamentally, at 10 Forward, we believe that most digital strategies should have an underlying goal of driving traffic to what is effectively the only platform you actually control & own, your website.
Your website server choice affects a lot of factors that you might not even have thought of before, here are THREE we have chosen: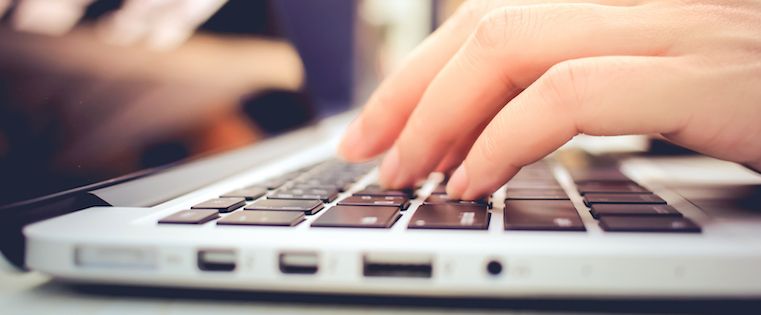 Website load times are crucial for two things, your search engine rankings (ie. the performance of your website with search engines) and bounce rates.
The accepted rule online is that a web page that takes more than 3 seconds to load will lose a huge amount of traffic, this is because in today's world of 15 second video messages and 140 character limits people's attention spans are short.
Kissmetrics wrote a very interesting piece on their blog about the importance of Page Load time and how it can affect your website's performance.
Google and other Search Engines give a heavy weighting to your page load time when they calculate page rankings, now with every webpage there are a number of things that are within your control.
You can use tools like GTMETRIX.COM or WEBPAGETEST.ORG or even Google's own PAGE SPEED INSIGHTS.
All three of these tools will give you an idea of your page load time, we recommend using a combination of these tools because not all of them give you the option to choose the location of the test server.
THE INTERNET BACKBONE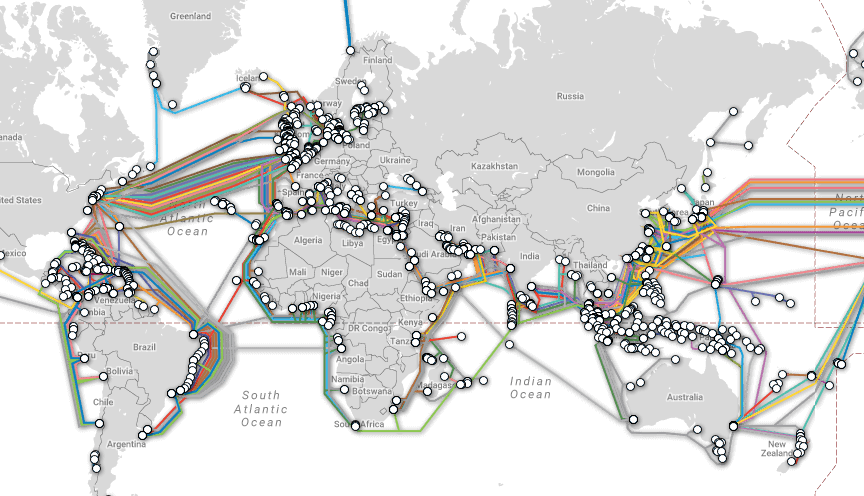 If you want to know how fast your website is going to be in the United Arab Emirates, you need the test server to be as close to the UAE as possible, GTMETRIX for example has a test server in Mumbai, India, which is much closer than most of the other companies' USA-based servers.
2 – REPUTATIONAL CONCERNS
This is one of the most common things we see with our own clients, choosing a website server is seen as a secondary consideration and it is often left to the web developer or agency to select the appropriate hosting package.
Often, companies tend to add client domains and websites to a shared server, since most website server companies allow for the addition of unlimited domains, this represents no cost to them and in our experience we have seen the charge for this service range from 2,000AED to 5,000AED per annum.
The fact that a cloud based dedicated server with a company like Bluehost costs around $280 per annum (the equivalent of under 1,000AED) does not seem to deter these companies. The margin can sometimes be justified, however what is unjustifiable is the inherent risk posed by sharing an IP Address with an unknown number of other sites.
Any reputational damage to that IP Address can affect your business and website in ways you may not be expecting, this can range from impaired search engine rankings to your emails being flagged as spam and being listed in spam blacklists. In the world of SEO, this is known as being in a BAD IP NEIGHBORHOOD.
Have you ever noticed that an email reply from a client has a SPAM WARNING preceding the subject?
A great tool to check is MXTOOLBOX, this website allows you to search nearly every spam blacklist to see if your domain is listed there. Check out mxtoolbox.com/blacklists.aspx to see if your domain is there and if it is don't panic. Every spam list has it's own respective delisting instructions and process which are relatively easy to follow.
Another great tool to check if you are in a bad IP neighborhood is Google's transparency report, search your site by clicking https://transparencyreport.google.com/safe-browsing/search.
Imagine your website got 1,000 visitors in one day, now imagine 10,000 then 100,000. The stress the volume of traffic will place on your website hosting server will show up quickly, this is particularly true of websites built on application-type frameworks.
PHP, for example, is the framework on which the WordPress Content Management System (CMS) is based. WordPress accounts for around 25% of all websites on the internet. A PHP website is not a static site, it is an application which is activated/opened for each visitor. The website is hosted on a server which is kind of like your home computer, so imagine 100,000 people running an application on your computer at the same time. This is where scalability comes into play and where having a great website host is an advantage.
Website hosting server companies such as Inmotion Hosting and Bluehost have developed specific server packages designed to maximize the speed and scalability of WordPress-based websites with special architecture that is designed specifically for the nuances of this platform. This being said, there are two areas where you can act to maximize the speed of your website, these are your website design and by using Content Delivery Networks (CDN).
SPEED CHECKLIST FOR WEB DESIGN:
Check out this awesome video on improving page load times
WHAT ARE THE WEBSITE HOSTING SERVER OPTIONS?
There are several options that work well in the UAE for those on a budget, we have collected the prices here to make it super easy for you to make a side-by-side comparison between our favorite 3 companeis
SHARED WEBSITE HOSTING SERVER
WORDPRESS WEBSITE HOSTING SERVER